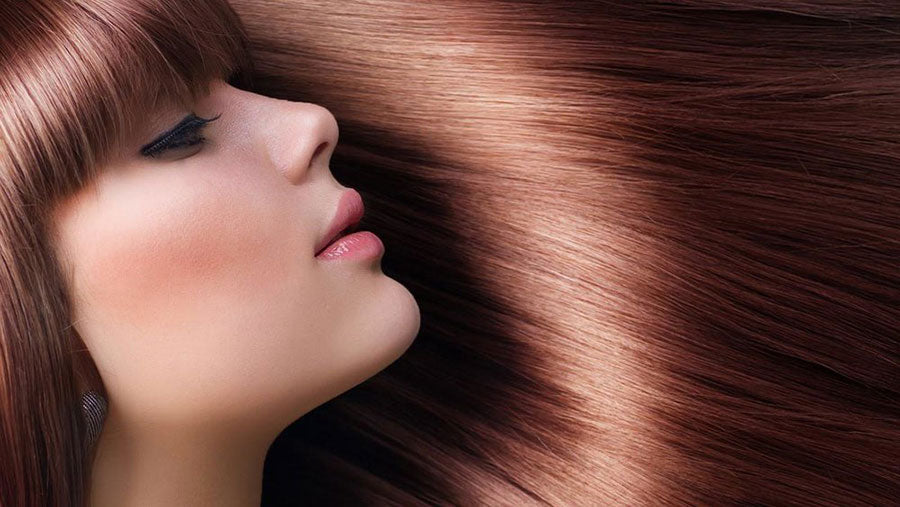 By otcrx4u
Sep 04, 2018

0
Hair is aptly said to be the crowning glory. While a good hair day makes you feel like a supermodel straight out of a shampoo commercial, bad hair day wants you to hide inside your house. Be it a man or woman, healthy and shiny hair is the desire of every individual. Nevertheless, thanks to the stressful lifestyle, erratic working and eating schedules, inadequate sleep and pollution, our hair have been thinning and drying out at a much faster rate than ever before. However, healthy shiny hair can be a reality if it is taken care of with proper products and little time. Here are 10 simple tips to get healthy and shiny hair that you have always envied.
Stay hydrated: Our body needs plenty of water to remain hydrated. Hair is no different. Drinking plenty of water will make your hair nourished from the inside out. Keeping a bottle by your side every time is a good idea to sip water at regular intervals. See your air turning from dry to smooth and soft.
 Healthy food: As nutritious food shows its effect on the body, so does it show on our hair. Including dairy products and good fats like nuts, cottage cheese, milk, and eggs will supply necessary protein to the body. Since our hair is made up of keratin, which is a protein, completing your body's daily allowances of vitamin A and E will get you shiny and healthy hair in no time. Consuming plenty of protein will also lead to healthy hair growth.
 Avoid chemicals: While it is easy said that done since many shampoos and hair products contain harsh chemicals, avoiding them as far as possible will only do good to your hair. Opt for alcohol-free products as well as those that contain maximum foaming ingredients. Use minimal hair styling products and treatments that tend to make your hair dry out. Limit your exposure to chemical hair treatments and you can say hello to beautiful tresses.
 Cold-water wash: Hot water strips the hair of its natural oils and makes it dry and dull. After shampooing and conditioning, give your hair a cold final wash. This will seal in the moisture by closing the cuticles. This makes hair reflect light and appear smoother and shinier.
Smart blow-drying: While it is the quickest way of drying and styling your hair, the more closely you blow-dry your hair, the more heat your hair is subjected to. While blow-drying, keep the dryer's nozzle down towards the hair shaft instead against it. Once done, finish by pressing the cool button and applying cool air to locking the style. This will close the cuticles and give similar shiny effect as to cold water.
Use natural/herbal shampoos and conditioner: Try to use herbal or organic shampoos and conditioners. These contain much fewer chemicals those other so-called professional shampoos. Always use a conditioner after shampooing to close the cuticles and seal in the moisturizer.
Use leave-in conditioner: While regular conditioners are great, leave in conditioners pump up the shine. Both spray on and lotion varieties are a good way to add shine and softness to your tresses. Leave-in Hair conditioners are a great way to start.
Use hair serum: Serums give frizzy and unruly hair a healthy and shiny appearance. Using shine and smoothening serums available at your local drugstore or hair serum from an upmarket hair salon is a great idea to have saloon-like hair at home. Use a pea size on damp hair and dry as usual. Do not use too much serum, as it will make your hair heavy and limp-y. The oils or silicon particles in the serums leave your hair moisturized and tangle free.
Get glossing hair treatment: Considering a professional glossing treatment is a good way to get shiny smooth hair. These can be performed before or without any hair colour treatment. Many hair salons offer hair treatments that impart a temporary gloss to your hair that lasts up to four to six shampoos. Glossing kits are even available in drugstores or in online portals that you can try yourself without hitting the salon.