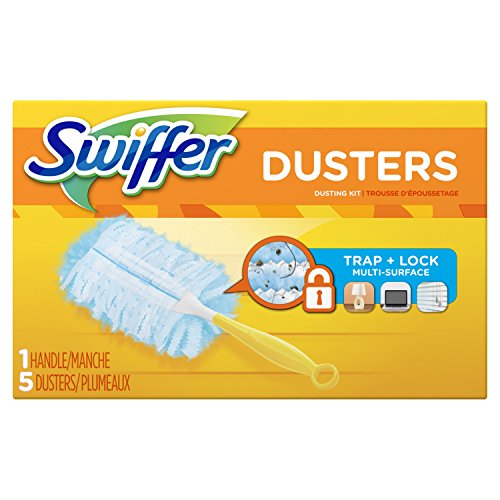 Swiffer Dusters with Extendable Handle, 5 ea
Quick Overview
Swiffer Dusters with Extendable Handle, 5 eaFiber fingers make it easy to clean hard-to-reach areas. Trap Hold Dirt and Dust. Disposable. Handle extends to 3 inches. Rotating duster. 

Note: Check shipping rates on checkout page
Swiffer Dusters with Extendable Handle, 5 ea
Fiber fingers make it easy to clean hard-to-reach areas. Trap Hold Dirt and Dust. Disposable. Handle extends to 3 inches. Rotating duster. 
Please read all label information carefully on delivery and prior to use.



Image may vary from actual product due to Continuous manufacturer Product updates. Information we provide is for your reference only.