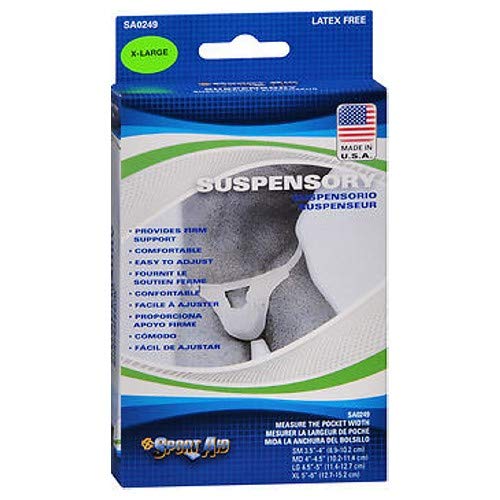 Sportaid Suspensory with Elastic Waist Band, Fits 5 Inches - 6 Inches, Xtra Large - 1 ea
Quick Overview
Sportaid Suspensory with Elastic Waist Band, Fits 5 Inches - 6 Inches, Xtra Large - 1 eaProvides firm supportComfortableEasy to adjustableXtra Large 5 Inches - 6 Inches.

Note: Check shipping rates on checkout page
Sportaid Suspensory with Elastic Waist Band, Fits 5 Inches - 6 Inches, Xtra Large - 1 ea

Provides firm supportComfortableEasy to adjustableXtra Large 5 Inches - 6 Inches.
Please read all label information carefully on delivery and prior to use.


Image may vary from actual product due to Continuous manufacturer Product updates. Information we provide is for your reference only.