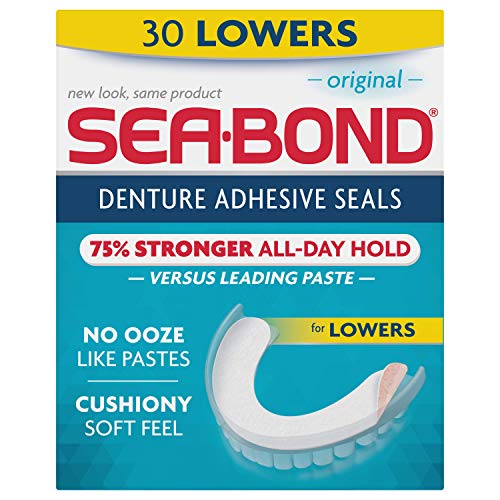 Sea-Bond lower denture adhesive wafers, original - 30 ea
Quick Overview
Sea-Bond lower denture adhesive wafers, original - 30 ea Thin and soft adhesive wafer. Strong hold with no pasty ooze. Easy and no-mess cleanup.

Note: Check shipping rates on checkout page
Sea-Bond lower denture adhesive wafers, original - 30 ea

Thin and soft adhesive wafer. Strong hold with no pasty ooze. Easy and no-mess cleanup.
Direction :
If wafer does not hold, moisten wafer more thoroughly.  To remove wafer from denture, lift corner and peel away.
Warning :
Poorly fitting dentures may impair health and interfere with the adhesive action of Sea-Bond.



Image may vary from actual product due to Continuous manufacturer Product updates. Information we provide is for your reference only.