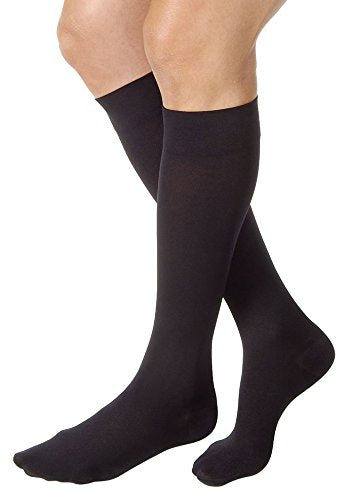 Jobst relief medical leg wear Knee length support stockings 30-40 mm/hg black, large closed toe, model : 114738 - 1 ea
Quick Overview
Jobst relief medical leg wear Knee length support stockings 30-40 mm/hg black, large closed toe, model : 114738 - 1 eaFor the ambulatory patient to help relieve aching, heaviness, and...

Note: Check shipping rates on checkout page
Jobst relief medical leg wear Knee length support stockings 30-40 mm/hg black, large closed toe, model : 114738 - 1 ea
For the ambulatory patient to help relieve aching, heaviness, and leg fatigue, visible varicose veins, and swelling. Helps manage poor circulation. Management of active venous ulcerations. Helps prevent recurrence of ulcerations. Helps prevent thrombotic syndrome. Helps relieve pain and discomfort from severe varicose veins, ulcerations and edema. 
Please read all label information carefully on delivery and prior to use.


Image may vary from actual product due to Continuous manufacturer Product updates. Information we provide is for your reference only.