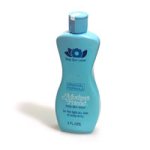 Mothers Friend Body Skin Lotion, Original Formula - 3 oz
Quick Overview
Mothers Friend Body Skin Lotion, Original Formula - 3 oz Mothers Friend Body Skin Lotion for the Tight, Dry Skin of Pregnancy. An excellent skin conditioner anytime.

Note: Check shipping rates on checkout page
Mothers Friend Body Skin Lotion, Original Formula - 3 oz
Mothers Friend Body Skin Lotion for the Tight, Dry Skin of Pregnancy. An excellent skin conditioner anytime.
Winter-Pressed Cottonseed Oil combined with Soft-Liquid Soap, Camphor and Menthol .
Direction :
During pregnancy: Gently smooth Mothers Friend on abdomen, back and legs to help relieve tight, dry skin. Or try a soothing massage for cramping pains in back and legs.After pregnancy: Mothers Friend makes an excellent skin conditioner any time. It helps keep skin soft and supple-even works on heels, knees and elbows.
Warning :
For external use only.
Image may vary from actual product due to Continuous manufacturer Product updates.Information we provide is for your reference only