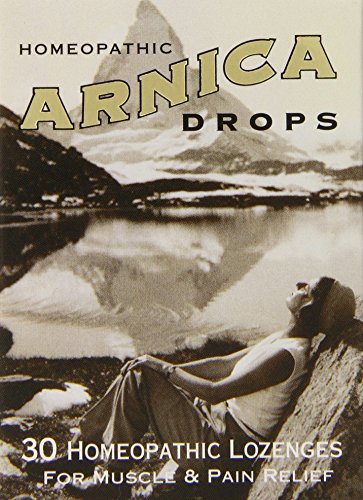 Historical Remedies - Homeopathic Arnica Sore - 30 Lozenges
Quick Overview
Historical Remedies - Homeopathic Arnica Sore - 30 Lozenges Historical Remedies Homeopathic Arnica Sore comes in a tangerine lozenge and is used for muscle and pain relief. Historical Remedies Homeopathic Arnica Sore can...

Note: Check shipping rates on checkout page
Historical Remedies - Homeopathic Arnica Sore - 30 Lozenges
Historical Remedies Homeopathic Arnica Sore comes in a tangerine lozenge and is used for muscle and pain relief. Historical Remedies Homeopathic Arnica Sore can be taken as a first aid for any injury and is safe for the whole family. Arnica's homeopathic reputation is built on its ability to initiate tissue repair at the cellular level where physical trauma is most acute. What distinguishes Historical Remedies Homeopathic Arnica Sore is its triple potency formulation that responds to different aspects of injury, physical trauma or soreness in a convenient homeopathic lozenge. Arnica is indispensable for reducing swelling and bruising and repairing tissue damage after an injury or surgery. Historical Remedies Homeopathic Arnica Sore Lozenges help meet the demands of an active life-style when muscle strains, overexertion, sports related soreness and muscle tension from traveling interfere.
Active Ingredients :
Natural homeopathic arnica montana 6X, 12X, 30X.

Inactive Ingredients :
Agar agar, gum tragacanth, oil of tangerine, organic evaporated cane juice, organic tapioca syrup.This product is gluten free and vegan.4 calories per lozenge, 1 gram sugar per lozenge.
Direction :
Dissolve one Arnica lozenge in mouth and repeat 3-4 times per day or until you see improvement.
Warning :

Please read all label information carefully on delivery and prior to use.


Image may vary from actual product due to Continuous manufacturer Product updates. Information we provide is for your reference only.