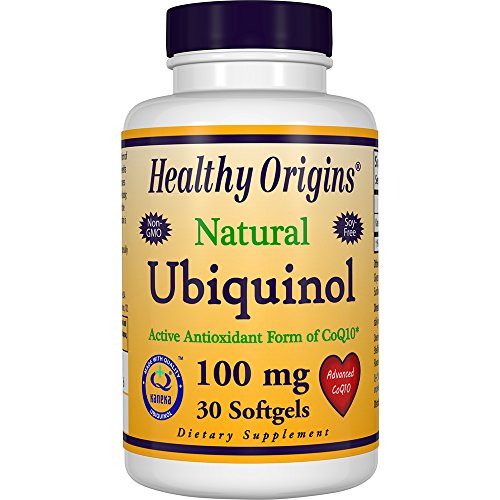 Healthy Origins - Ubiquinol Kaneka QH 100 mg. - 30 Softgels
Quick Overview
Healthy Origins - Ubiquinol Kaneka QH 100 mg. - 30 Softgels Introducing an extraordinary advancement in dietary science - new Healthy Origins Ubiquinol (also called Kaneka QH), the active "Antioxidant"...

Note: Check shipping rates on checkout page
Healthy Origins - Ubiquinol Kaneka QH 100 mg. - 30 Softgels
Introducing an extraordinary advancement in dietary science - new Healthy Origins Ubiquinol (also called Kaneka QH), the active "Antioxidant" form of CoQ10 that is more efficient, more potent and better suited for those with advanced need or advanced age. Healthy Origins Ubiquinol Kaneka QH is used by adults ages 40 and older for a healthy heart.
Medium Chain Triglycerides, Gelatin, Glycerin, Ascorbyl, Palmitate, Purified Water, Beeswax, Soy Lecithin and Annatto Extract.
Direction :
Adults, take one (1) to two (2) softgels daily with food, or as directed by a physician.
Warning :

Please read all label information carefully on delivery and prior to use.


Image may vary from actual product due to Continuous manufacturer Product updates. Information we provide is for your reference only.