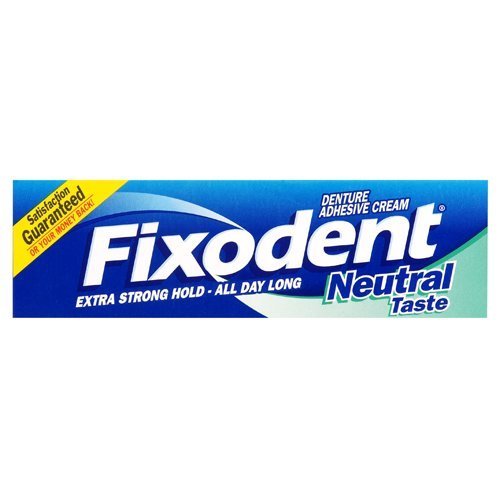 Fixodent Denture Adhesive Cream, Neutral - 2.4 oz
Quick Overview
Fixodent Denture Adhesive Cream, Neutral - 2.4 ozDawn to Dark. No Zinc Added. Use once a day for all day hold. Fixodent denture adhesive gives you a long, strong hold...

Note: Check shipping rates on checkout page
Fixodent Denture Adhesive Cream, Neutral - 2.4 oz
Dawn to Dark. No Zinc Added. Use once a day for all day hold. Fixodent denture adhesive gives you a long, strong hold that lets you enjoy life without limitations. Fixodent neutral denture adhesive cream is a denture adhesive intended to stick the denture to the gum so that denture dislodgements are minimized. Fixodent guarantees strong, long holding power so you can laugh, talk, eat and drink with comfort and confidence. It helps hold your dentures strong all day, helps stop food particles from getting under your dentures and provides comfort by cushioning the dentures.
Calcium/Zinc PVM/MA, Mineral Oil, Petrolatum, Cellulose Gum, Silica.
Direction :
Do not use more product than shown in diagram (for full dentures, not more than 6 strips or about 3 inches in total length). Consult your dentist regularly to ensure you have properly fitting dentures.
Warning :
Do not use more than directed.

Image may vary from actual product due to Continuous manufacturer Product updates. Information we provide is for your reference only.