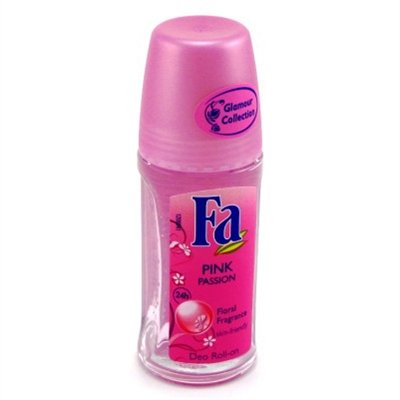 FA 24 Hour Roll-On Deodorant, Pink Passion Floral Fragrance - 1.7 oz
Quick Overview
FA 24 Hour Roll-On Deodorant, Pink Passion Floral Fragrance - 1.7 oz Long-lasting fresh fragrance, delicately combining fruity and floral notes, leads you into a new exciting world and spreads...

Note: Check shipping rates on checkout page
FA 24 Hour Roll-On Deodorant, Pink Passion Floral Fragrance - 1.7 oz
Long-lasting fresh fragrance, delicately combining fruity and floral notes, leads you into a new exciting world and spreads a sense of paradise Mild formula protects and cares for the skin.Unique Design in High Quality Glass Bottle. Fa 24 Hour Roll-On Deodorant, Pink Passion Floral Fragrance Continuous and Effective 24 hour Protection.
Please read all label information carefully on delivery and prior to use.


Image may vary from actual product due to Continuous manufacturer Product updates. Information we provide your reference only.