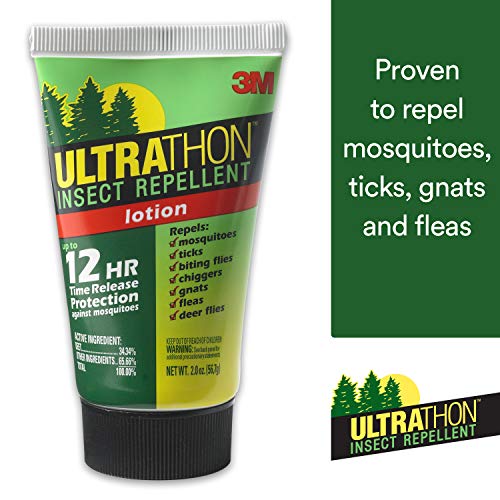 3m ultrathon insect repellent lotion - 2 oz
Quick Overview
3m ultrathon insect repellent lotion - 2 oz Advanced 3M controlled release technology. Splash and sweat resistant. Up to 12 hours of protection against mosquitoes. Repels deer ticks that may carry Lyme Disease....

Note: Check shipping rates on checkout page
3m ultrathon insect repellent lotion - 2 oz
Advanced 3M controlled release technology. Splash and sweat resistant. Up to 12 hours of protection against mosquitoes. Repels deer ticks that may carry Lyme Disease. Repels mosquitoes that may carry West Nile Virus. Also repels biting flies, chiggers, deer flies, fleas and stable flies.
Active Ingredients :
DEET (34.34%)
Dierction :
It is in violation of Federal Law to use this product in a manner inconsistent with its labeling. Read all directions before using this product. Squeeze into hand and spread evenly in a thin layer. Use just enough repellent to cover all exposed skin. Do not use under clothing.
Warning :
Keep out of reach of children. Precautionary statements: Hazards to humans. For external use only. Causes eye irritation.

Image may vary from actual product due to Continuous manufacturer Product updates. Information we provide is for your reference only.